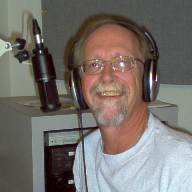 Bill Beckwith - BIO
The Big Country Morning Show Host is veteran announcer Bill Beckwith. Big Country Bill has been on the air at 100.9 for over 3 decades, and still going strong.... As long as there's coffee at the station!
"I have always enjoyed being on the air in this community. My two favorite hobbies have always been music and sports. And I've been lucky to be involved with both on the radio. It's still a thrill to do play-by-play... And there have been plenty of games to broadcast around here over the years - both high school and college."
"As for music, I still love to check out the new artist's material, no matter what type it may be... Country, rock, blues, (fill-in-the-blank)! When 100.9 became country, people would tell me they were surprised I knew so much about the music. But I was buying Charlie Pride and Johnny Cash albums back in high school... Along with the Beatles, Johnny Rivers, and the Tijuana Brass!"
"I grew up on a farm in Northern Michigan, where I would get $5.00 a week for doing chores. I'd head to Traverse City on Saturday and buy a $4.00 album, and a 45 rpm for a buck! Too bad those old records aren't like baseball cards... I could probably retire if they were!"
"News and weather are very important for a successful morning show on Radio. But I still try to make our music mix stand out. I try to play as many cuts as possible, and keep the chatter to a minimum... Still including interesting information about the artists. I love music, and I think our Big Country listeners can feel that coming through their radios."